Dumpster Rentals Omaha & Bellevue, NE

Perfect-sized Dumpster
Make your commercial renovations and home remodeling work easier by using a roll-off container. Rent a 10-yard, 12-yard, 20-yard or 40-yard container from Can It Dumpster Rental. Roll-offs are picked up and delivered on an on-call or scheduled basis. Various rates apply based on the can size and service area.
You'll receive the highest level of service from our dedicated crew. Whether you're looking for a roll-off container for house cleaning, remodeling or new construction, all your needs will be met when you select the right Dumpster.
Contact us for a free estimate. We'll get back to you with an estimate the same day.
Second-to-None Service
Receive the best deal you can get in the area for Dumpster rental services when you get a quote from us. We offer the best prices around for commercial and residential Dumpster service.
Reliable pickup and drop-off service
Personal service
User-friendly cans
Four container sizes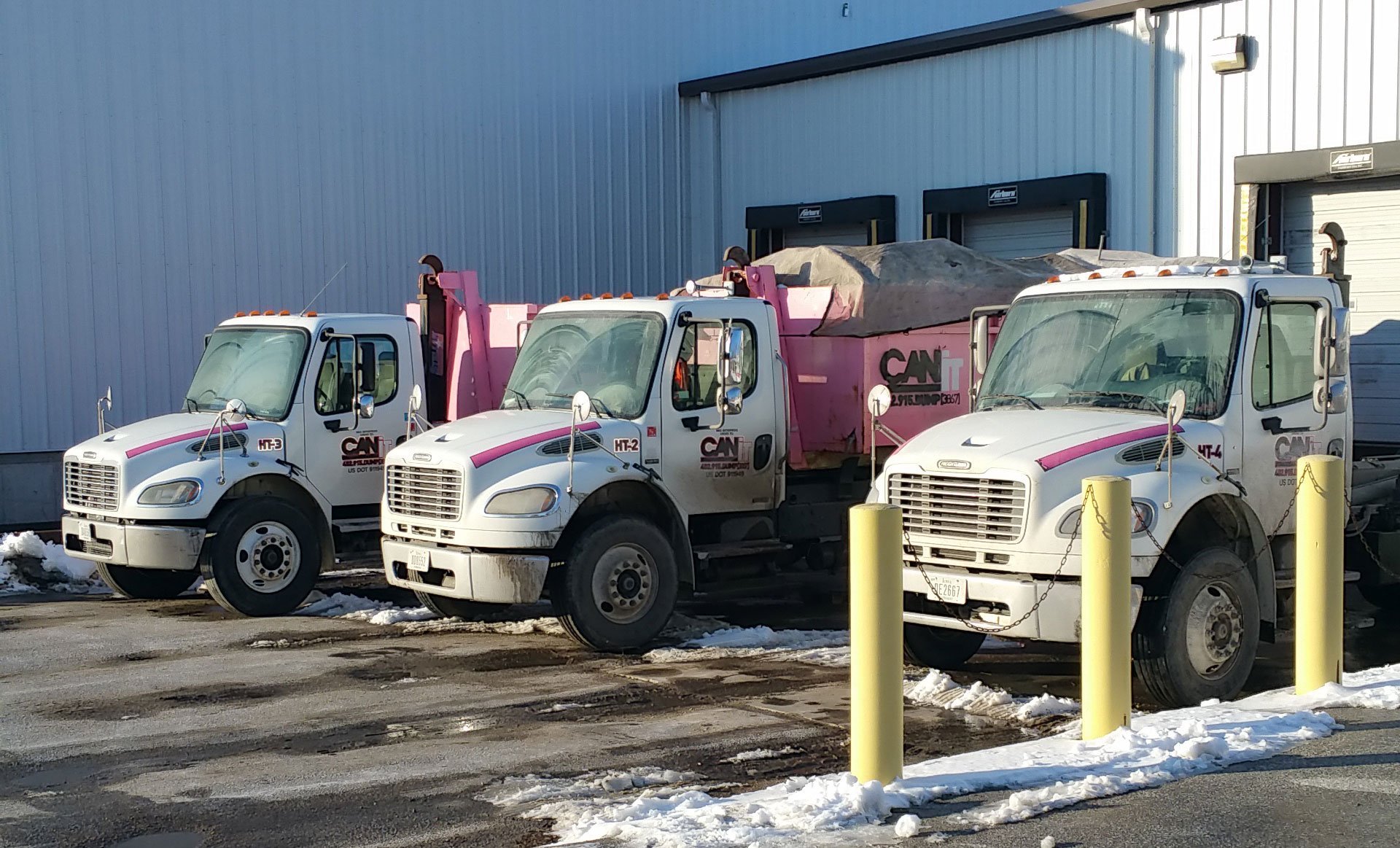 Cleanest and Best Maintained Containers
Enjoy the cleanest and best-maintained containers in the Omaha Metro Area with Can It Dumpster Rental. You'll get Dumpsters that are easy to use because you can load over the top or through the rear walk-in door.
We're your local specialists in residential and commercial junk removal and roll-off Dumpsters.
Top Local Companies We Work With
Hawkins Construction
Lund-Ross Constructors
JE Dunn Construction
Testimonials
What They Say


"I was beyond satisfied with Can It. The phone staff were always cheerful, helpful and accurate. Two patient drivers worked hard to accommodate special bin positioning requests. Delivery and pickup were on time as promised, with a heads-up phone call from the driver, and they responded as best they could on a holiday weekend when we filled our bin and asked for an early pick-up. Price couldn't be cheaper without being unfair. Those pink bins are hard to look at, but seeing them haul off two tons of my junk was a beautiful sight."

"We used Can It Dumpster Rental 3 times over the last 6 months during our moving process and we would use them again if we ever need another dumpster! Prompt return phone calls, delivery and pick up as promised, wonderful customer service, and accurate billing made CAN IT DUMPSTER RENTAL the best place to use!"

"They were great to work with. I had to move my date the dumpster was dropped off and they didn't have any problems accommodating it. I then called to extend the time I had it due to my project taking a little longer, they had no problems adjusting their timeline. Each time I left a voicemail, someone called me back within an hour. Will use them again!"

"Best Ever! Dumpster are solid metal and support and hold everything no problem. Amazing customer service. We will never go anywhere else, best prices also. Keep up the good work."